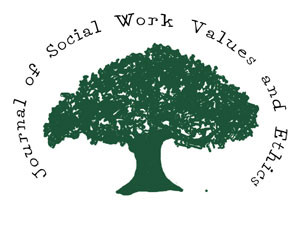 The JSWVE examines the ethical and values issues that impact and are interwoven with social work practice, research, and theory development. JSWVE addresses ethical and value issues that encompass the full range of social problems and issues that social workers encounter. The journal provides the necessary historical perspectives on the development of social work values and ethics, as well as presents articles providing value and ethical dilemmas stemming from state-of-the-art developments.
Manuscripts submitted to the journal should be relevant to the mission of JSWVE. The Journal of Social Work Values and Ethics focuses on areas such as:
Development of models for analyzing and resolving value and ethical conflicts.
Discussion of ethical and value dilemmas related to the development of new technologies.
Research studies on the influence of values and ethics in social work practice decision-making and in agency program development.
Examples of good practice that clearly highlight ethical and value considerations.
Theoretical articles that explain the origin, development and evolution of social work values and ethics.
Reviews and analyzes scholarly and practice books, monographs, and articles written on the topic of social work values and ethics.